EMDR Therapy Helps Many Problems
This natural alternative to traditional 'talk-therapy' or medication is extremely powerful in its effectiveness, and results show up so much quicker.  In my experience, it helps the client become aware of helpful new perspectives on some very old patterns and troublesome emotions.
EMDR & Chronic Pain Discoveries
In an interview with the Australian Society for Traumatic Stress Studies, Dr Charles Hoge compared PTSD Treatments, especially a Novel Treatment :- Accelerated Resolution Therapy [ART]
Charles Hoge, M.D., is a internationally-known expert on posttraumatic stress disorder, mild traumatic brain injury and other physiological reactions to war, as well as treatment strategies for war-related conditions. Dr. Hoge's expertise spans psychiatry, trauma, public health, health policy, and infectious diseases.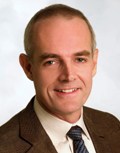 He has had patients with co morbid fibromyalgia who appear to have resolved their fibromyalgia symptoms after doing several sessions of ART.!
In another part of the article, he says that complex trauma needs more sessions than PTSD from simple, singular traumas, and this is obviously still the case with ART.
I am chasing down any possibility of getting training in this adapted form of EMDR.
Meanwhile, we can still work through layers of trauma with our normal EMDR.
Ask me more – ph 0417 997 016
I can also refer you to a naturopath who has natural Inflavonoids which do relieve the pain of FIBROMYALGIA. Life is so much better!
How does EMDR work?
Have you searched for logical ways, but can't find a way out of the problem.?
EMDR Therapy works with the unconscious and unlocks a natural processing mechanism that has kind of frozen. Although the exact science of what happens is still hypothetical, there is abundant solid and professional empirical evidence of  EMDR Therapy effectiveness, WHICH MEANS – IT WORKS REALLY WELL 🙂 . Some research has shown it to be more effective than medication!
A world leading trauma researcher Bessel van der Kolk asserts that PTSD requires both body and mind therapy. [read more]
EMDR Therapy may assist with the following difficulties:
Principally EMDR Therapy has good evidence of being effective for Post Traumatic Stress, however many therapists use it for other presenting problems. I have found that it is effective for panic and anxiety, however as the EMDR Institute Inc. website explains, the research evidence is still being undertaken.
However, the EMDR Institute Inc. website does state the following:
In addition to studies assessing the effectiveness of EMDR in the treatment of PTSD, phobias, and panic disorders (see Is EMDR an effective treatment of phobias, panic disorder, and agoraphobia?), some preliminary investigations have indicated that EMDR might be helpful with other disorders. These include dissociative disorders (e.g, Fine & Berkowitz, 2001; Lazrove & Fine, 1996; Paulsen, 1995); performance anxiety (Foster & Lendl, 1996; Maxfield & Melnyk, 2000); body dysmorphic disorder (Brown et al., 1997); pain disorder (Grant & Threlfo, 2002); and personality disorders (e.g., Korn & Leeds, 2002; Manfield, 1998). These findings are preliminary and further research is required before any conclusions can be drawn. In Shapiro, 2002, applications of EMDR are described for complaints such as depression (Shapiro, 2002), attachment disorder (Siegel, 2002), social phobia (Smyth, & Poole, 2002), anger dyscontrol (Young, Zangwill, & Behary , 2002), generalized anxiety disorder (Lazarus, & Lazarus , 2002), distress related to infertility (Bohart & Greenberg, 2002), body image disturbance (Brown, 2002), marital discord (Kaslow, Nurse, & Thompson, 2002), and existential angst (Krystal, Prendergast, Krystal, Fenner, Shapiro, Shapiro, 2002); all such applications should be considered in need of controlled research for comprehensive examination.
Worldwide Research about EMDR Therapy
Click on Dr Hoge's photo to see his publications and how high his profile is!
Explore the extensive EMDR institute Inc.  website to answer any question you can think of about EMDR Therapy.
and just to introduce you a little bit to leading trauma therapists explaining what  EMDR does…  enjoy this little EMDR Therapy video