EMDR Therapy Helps Many Problems
EMDR Therapy is a natural alternative to traditional 'talk-therapy' or medication. It is not for everyone because it is extremely powerful in its effectiveness. If appropriate to your situation , the results show up so much quicker.  In my experience, it helps the client become aware of helpful new perspectives on some very old patterns and troublesome emotions.
However, you may need to work on building up strong resources using other types of trauma-specific therapy before we can do EMDR Therapy. You will complete some tests that will assist you and I to decide when to start EMDR Therapy.
Francess Day has many decades of experience, research and writing to heal trauma and PTSS, commonly still called PTSD.
How does EMDR Therapy work?
Have you searched for logical ways, but can't find a way out of the problem?
EMDR Therapy works with the unconscious and unlocks a natural processing mechanism that has kind of frozen. Although the exact science of what happens is still hypothetical, there is abundant solid and professional empirical evidence of  EMDR Therapy effectiveness, WHICH MEANS – IT WORKS REALLY WELL 🙂 . Some research has shown it to be more effective than medication!
A world leading trauma researcher Bessel van der Kolk asserts that PTSD requires both body and mind therapy. [read more]
Michael W. Keller's Information Sheet for Clients
Eye movement desensitization and reprocessing [EMDR] is a procedure used in psychotherapy to help you reduce the impact of experiences from the past that intrude on your present-day life. Usually, these experiences from the past involve a trauma such as assault, abuse, an accident, or a natural disaster. Even though the trauma may have happened many months or even years ago, you still feel its impact in your daily life through post traumatic symptoms such as intrusive memories, emotional flooding, nightmares, anxiety, numbing, low self-esteem, and difficulty getting on with your life. EMDR has also been used to help people deal with anxiety and panic, grief, reactions to physical illness, and many other conditions where strong emotions are associated with life experiences.
Problems Coping with Trauma
In daily life we all use our minds to figure things out, cope with predictable stresses, and regulate our emotions and our self-esteem. The experience of trauma overwhelms our capacity to cope, and the trauma experience often gets stored in our minds in ways that make it very difficult to use our usual ways of coping. For example, even though we know that a traumatic event happened in the past, it becomes impossible for us to think about it without starting to feel emotions and other sensations that occurred at the time of the original experience.
We also typically develop a negative way of thinking about ourselves in relation to trauma, such as "I caused it" or "I'm a 'bad' person." These negative thoughts may influence how we think and feel about ourselves in other situations. EMDR attempts to activate your coping skills to deal with the present‑day impact of the trauma. The EMDR procedure can help desensitise the images and feelings associated with the trauma. It can help you recognise and work on feelings and thoughts that come up with the trauma. And it can help you think differently about yourself in relation to the trauma and your Future 🙂
EMDR & Chronic Pain Discoveries
In an interview with the Australian Society for Traumatic Stress Studies [ASTSS], Dr Charles Hoge compared PTSD Treatments, especially a Novel Treatment :- Accelerated Resolution Therapy [ART]
Charles Hoge, M.D., is a internationally-known expert on posttraumatic stress disorder, mild traumatic brain injury and other physiological reactions to war, as well as treatment strategies for war-related conditions. Dr. Hoge's expertise spans psychiatry, trauma, public health, health policy, and infectious diseases.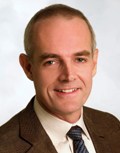 He has had patients with co morbid fibromyalgia who appear to have resolved their fibromyalgia symptoms after doing several sessions of ART.!
In another part of the article, he says that complex trauma needs more sessions than PTSD from simple, singular traumas, and this is obviously still the case with ART.
Meanwhile, we still work through layers of trauma with our normal EMDR, and when there is a need, focus on the fibromyalgic pain and obtain relief for about a week. Ask me more – please email
I can also refer you to a naturopath who has natural Inflavonoids, others with different natural substances which do relieve the pain of FIBROMYALGIA. Life is so much better!…. and of course strict diet & exercise adherence …last word is the hard part 🙂 EMDR can help with that too 🙂 
EMDR Therapy may assist with the following difficulties:
Principally EMDR Therapy has good evidence of being effective for Post Traumatic Stress, however many therapists use it for other presenting problems. I have found that it is effective for sleep, panic and anxiety, however as the EMDR Institute Inc. website explains, the research evidence is still being undertaken.
However, the EMDR Institute Inc. website does state the following:
In addition to studies assessing the effectiveness of EMDR in the treatment of PTSD, phobias, and panic disorders (see Is EMDR an effective treatment of phobias, panic disorder, and agoraphobia?), some preliminary investigations have indicated that EMDR might be helpful with other disorders. These include dissociative disorders (e.g, Fine & Berkowitz, 2001; Lazrove & Fine, 1996; Paulsen, 1995); performance anxiety (Foster & Lendl, 1996; Maxfield & Melnyk, 2000); body [worrying about flaws in their appearance]dysmorphic disorder (Brown et al., 1997); pain disorder (Grant & Threlfo, 2002); and personality disorders (e.g., Korn & Leeds, 2002; Manfield, 1998). These findings are preliminary and further research is required before any conclusions can be drawn. In Shapiro, 2002, applications of EMDR are described for complaints such as depression (Shapiro, 2002), attachment disorder (Siegel, 2002), social phobia (Smyth, & Poole, 2002), anger dyscontrol (Young, Zangwill, & Behary , 2002), generalized anxiety disorder (Lazarus, & Lazarus , 2002), distress related to infertility (Bohart & Greenberg, 2002), body image disturbance (Brown, 2002), marital discord (Kaslow, Nurse, & Thompson, 2002), and existential angst (Krystal, Prendergast, Krystal, Fenner, Shapiro, Shapiro, 2002); all such applications should be considered in need of controlled research for comprehensive examination.
Worldwide Research about EMDR Therapy
Explore the extensive EMDR institute Inc.  website to answer any question you can think of about EMDR Therapy.
and just to introduce you a little bit to leading trauma therapists explaining what  EMDR does…  enjoy this little EMDR Therapy video
More References & General PTSD info 🙂
What Happens in Your Brain During a PTSD Flashback?
https://www.talkspace.com/blog/happens-brain-ptsd-flashback/
Trauma & PTSD Self Help Workbook for Posttraumatic stress disorder
19 People Describe What It's Like to Have PTSD
https://themighty.com/2017/01/what-ptsd-feels-like/
What are the Causes of PTSD?
https://www.bridgestorecovery.com/post-traumatic-stress-disorder/what-are-the-causes-of-ptsd/
13 (Non-Pharmaceutical) Ways to Deal With PTSD
https://www.huffpost.com/entry/healing-is-a-process-not-_b_6044650
How to Use Yoga as a Coping Tool when You Live with PTSD
https://weknowyoga.com/how-to-use-yoga-as-a-coping-tool-when-you-live-with-ptsd/
11 Signs Someone Might Have PTSD, Because It's Much More Common Than You Probably Think
https://www.bustle.com/p/11-signs-someone-might-have-ptsd-because-its-much-more-common-than-you-probably-think-79692
Common Therapy Approaches to Help You Heal from Trauma
https://www.goodtherapy.org/blog/common-therapy-approaches-to-help-you-heal-from-trauma
How to Help Someone with PTSD From War: A Guide For Family & Friends
https://helpforheroes.com/blog/ptsd/ptsd-from-war/
What It's Like to Live With PTSD After Escaping Domestic Violence
https://www.self.com/story/ptsd-domestic-violence